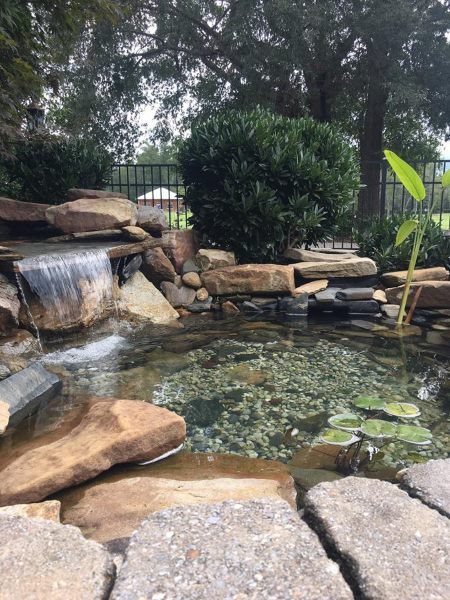 "Brian, Matt & his workers did a great job on our pond less waterfall. Thank you so much for everything."
- Connie From April 30, 2019


"Brian is truly invested in the outcome of each and every project he takes on. It's rare to meet a business owner so dedicated to the perfection of their trade. Excellent communication throughout the entire process. We had a large waterfall installed with big boulders and landscaping throughout. The project was finished ahead of schedule and with incredible attention to detail. Could not be happier with the outcome, it has totally transformed the outside of our business into a magical oasis!"
- Ben From February 14, 2018
"Thank you Peaceful Ponds for turning my pond back into life. Matt, Brian and Kelly were very professional and got the job done quick."

- Ashley From September 28, 2018

"Brian was a pleasure to work with! We talked about ideas for my front yard, and the transformation he came up with was even better than imagined. We are thrilled with our new yard!"

- Delaney
"Our hardscape transformation of our backyard was the best thing we have ever done. We went from mud and grass that would never grow, even with an irrigation system, to a completely natural yard with a multi level travertine hardscape with an outdoor kitchen, fire pit and a bubbling rock, This was a total game changer. Not only is it some of the best work I have ever seen, but the experience was second to none, Brian is the best at his craft and his crew is awesome. They were not working on any other projects while doing this huge undertaking at our house. This enabled them to be there every day from sun up to sun down and complete the whole thing in about two weeks. Unheard of! Usually dealing with anything yard related is an absolute nightmare, this was a dream. Thank you Brian."
- Laurie